New:
Aurora Borealis 3D is available to on Vimeo.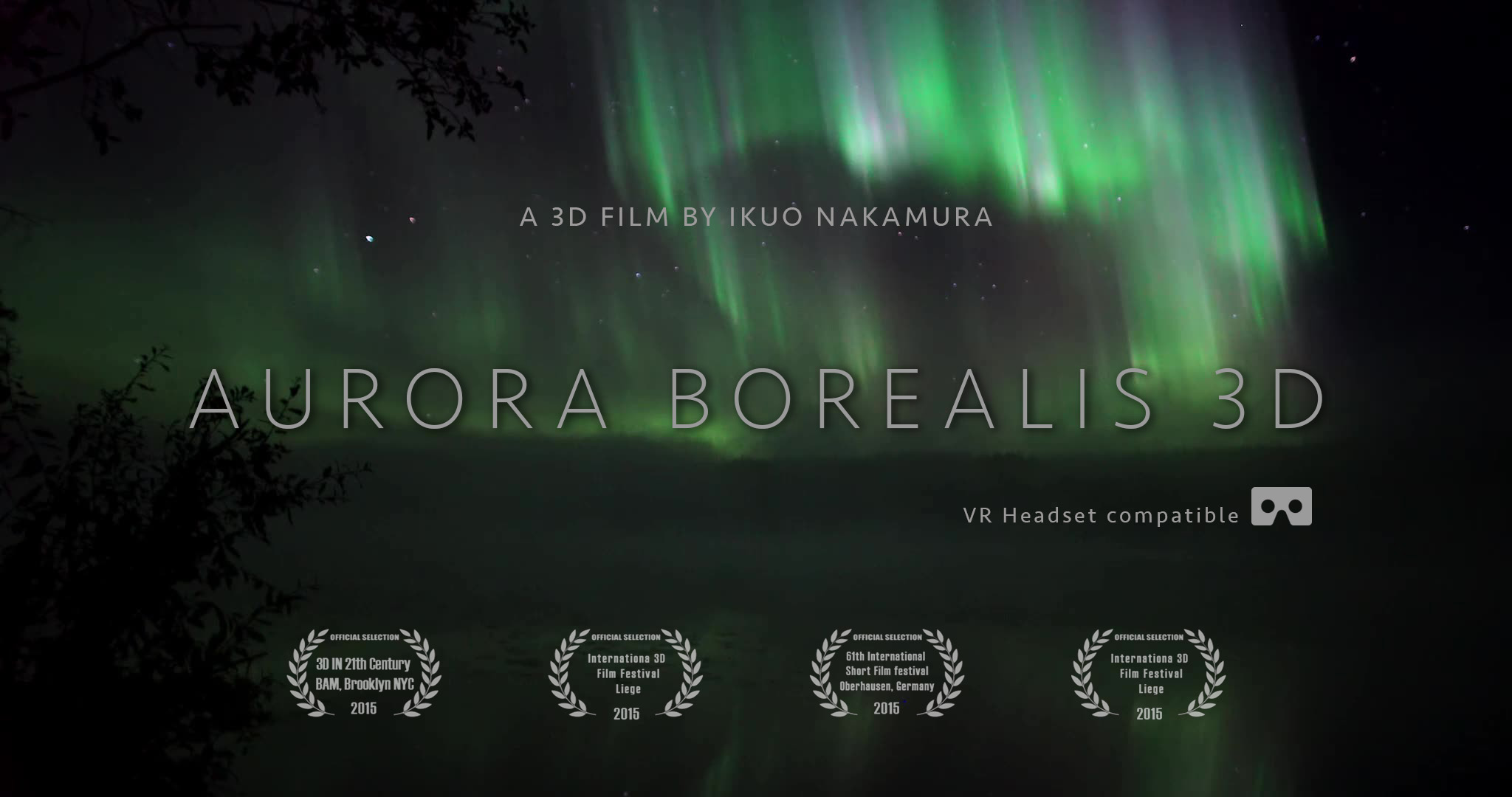 61th International Short Film festival Oberhausen, Germany 8PM May 2, 2015
3D in 21th Century series at BAM Brooklyn New York
'Auorora Borealis' will be screened with Herzog's 'Cave of Forgotten Dream' 4PM, 8:30PM May 3, 2015
3DKIFF , Korean International Film Festival, Busan Korea September 2015
International 3D Film Festival, Liege, Belgium December 2015
Director: IKUO NAKAMURA
Music: HAYES GREENFIELD
(C)2015 HOLOLAB

All Aurora Footage, including 4K live 3D image have been shot in Yellowknife, Northwest Territories, CANADA






---
Nakamura's 3D short film ATMOSPHERE
Received Grand Prize
Oct, 2014 3D Korea International Film Festival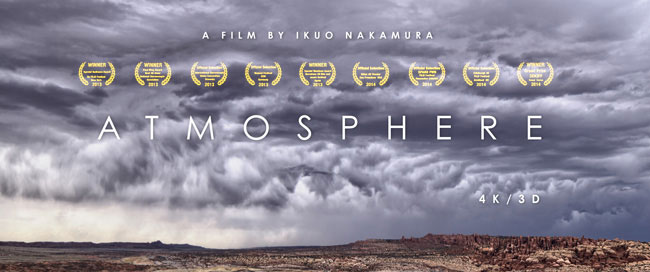 Official Selection Edinburg 3D film Festival May 7th, Scottland UK
The best of 3D SHOW (Paul Wing Award) at National Stereoscopic Association Convention, June 2013
SPECIAL AUDIENCE AWARD FOR 3D BEFILM Festival May 2013 in New York
Official selection at International Stereoscopic Union 3D theater in August 2013, Ljubljana, Slovenia.
Official selection at Beyond Festival in October 4 at ZKM, Karlsruhe, Germany.
Special Mentions Award at Barcelona 3D film and music festival in November 28, 2013, Barcelona, Spain
SD&A conference 3D Theater, Feb 3, 2014. San Francisco
SPARK [FWD] 2014 - Film Festival Vancouver, Canada Feb 5, 2014

music by J.S.Bach, Goldberg Variations BWV 988, piano by Kimiko Ishizaka,
Open Goldberg Variations
---
"Aurora Borealis 3D" March 22, 2014 NASA Sun/Earth Day event,
at American Museum of National History, New York
---
3D footage from Easter Island is now available in Full 1080p resolution Blu Ray disk "BEST OF 3D", compiled with other wonderful 3D footages.
short promo in youtube

"Best of 3D" Blu Ray is available in Amazon UK, and Amazon Germany
---
Easter Island 3D Timescape and The View In America won 2 awards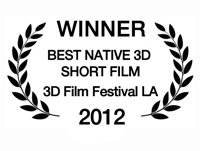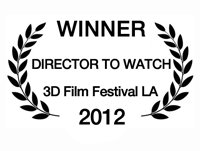 ---
2D version Trailer "The View in America 3D" is available here.
Please take a look at this High Dynamic Range time Lapse sequence in 3D.
Location : New York, South Dakota, Wyoming, Utah, Arizona, New Mexco, Maine


---
---
iPhone / iPad app
3D Anaglyph Red/Cyan Glasses version at the bottom of this page


Easter Island 3D, stereoscopic parallel view / 3DTV enabled format for iPhone

* User manual
| | |
| --- | --- |
| | Easter Island 3D, stereoscopic anaglyph version (Red/Cyan 3D glasses) for iPad |
If you have 3D television and Blu-ray player, 1080P Side by Side and Over-Under format
Blu-ray disk version with 20 min 3D fottages is available upon request. Please contact us.
---


3D-Hololab Easter Island for iPhone --- * User manual

( *requires parallel viewer / 3DTV )









This application enables you to see 3D moving images from Rapa Nui National Park, Easter Island, Chile (UNESCO World Heritage site).
Holography artist Ikuo Nakamura stayed on Easter Island for 5 weeks and captured unique island's scenes and festival. Simple 3D images you see here are completely different from his previous holography artworks.

You can choose 2 viewing methods

A - iPhone / iPod display with parallel viewer
For the best result, a portable parallel stereo viewer such as Hasbro my3D(TM) with iPhone4 / iPod touch with retina display is strongly recommended.

B - 3D television (720P HD Side by Side format) via Apple TV / AirPlay
(* iOS 4.3 or later is required to use AirPlay function)

3D moving images include the famous giant stone statues "Moai" on the most isolated island on earth and the annual festival "Tapati." Timelapse 3D movies of Moai at sunset, sunrise, and under the Milky Way are the must to see.

Two 3D movies include:
Easter Island 3D (5min 50sec; no audio)
Tapati Rapa Nui (14min 14sec)


[ 3DTV ] - By connecting to your 3DTV with AppleTV via AirPlay, iPhone 4 /iPhod touch or iPhone 3GS (later than iOS4.3) stream 720p HD in Side by Side stereo format. Please turn ON AirPlay in AppleTV settings and select Side by Side 3D view option on your 3DTV. Enjoy 3D on big screen.



[ Parallel Stereo Viewer ] - Hasbro's my3D(TM) viewer is our best choice, available at online stores and mega toy stores. Alternatively online stores such as Berezin.com has several buduget viewers, such as Trivision, Optio3DViewer, and M3D.
We strongly recommend iPhone 4 or iPod touch with high resolution (960x640) retina display.
---

3D-Hololab Easter Island for iPad Anaglyph version
( * requires Red/Cyan 3D glasses on iPad screen or 720p HDTV )




Red / Cyan Stereo glasses required



By connecting to AppleTV, iPad stream 720p HD to large screen 3DTV . To do so, please turn ON AirPlay in AppleTV settings.


If you own iPad2 and Apple Digital AV Adapter, you can play 720p HD movie on your HDTV.



3D Anaglyph Monochrome version Trailer ( Red/Cyan 3D glasses required)